Winter Challenge
5 – 11 March 2023 | Nord-Østerdalen, Norway
You are living at high speed, no rest. Being with yourself, being present is just a distant wish. Leave behind laptop and phone, immerse yourself in Nordic winter. Step into this silent space, step into the challenge of cold, and finally discover yourself.
Live in the rhythm of nature for a whole winter week. Ice and snow right outside the lodge. Skiing is the way to move in the tundra vastness. Step by step you get used to the cold and expand your limits. Physically demanding, mentally relaxing. Meditate to the rhythm of the skis. Leave doubt and resistance behind. Become one with what is. Trust in yourself, in others and in life.
To enhance this process, we'll do specific exercises at the lodge's fireplace by night. You'll get the opportunity to explore the questions that are important to you, laughing or crying, just as it is for you. Guided breathing sessions and cold training according to Wim Hof centre you in your body and bring you closer to your core.
To deepen the winter experience, we sleep in a bivouac for one or two nights. Depending on the situation, we build a cold camp under the open sky or dig caves in the snow.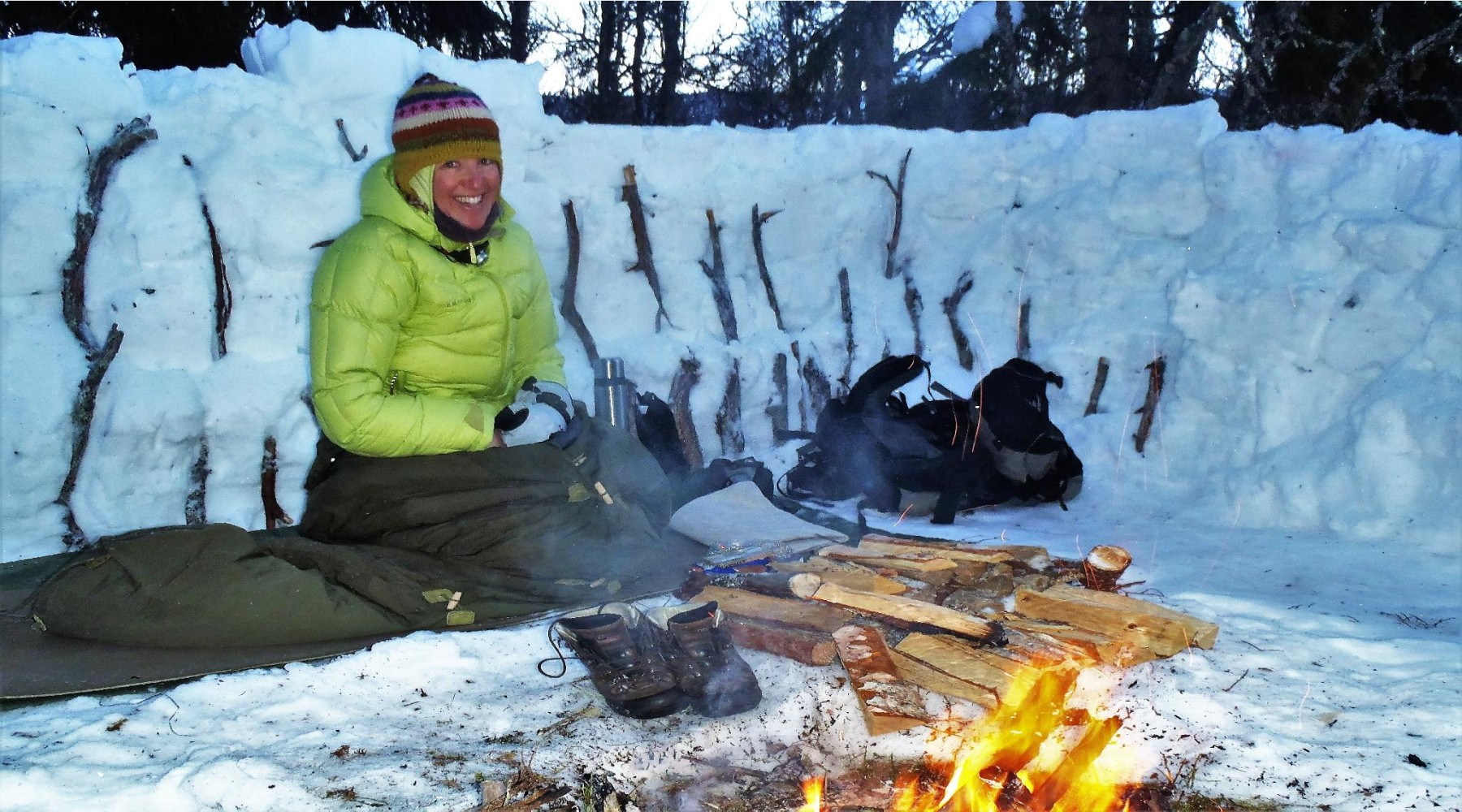 DETAILS – WINTER CHALLENGE
Program
You get to the 7-day winter challenge via Oslo Airport and a train connection to Tolga. A joint taxi transfer will take the group from there to a lodge at the edge of the tundra. The program will start already in the evening of the arrival day.
The following day there is an introduction to skiing on traditional wooden skis and first tour into the silence of nordic winter. Four more day tours follow. For one or two nights we set up a bivouac in the snow. The lodge is at our disposal during the whole stay.
On departure day, the retreat ends with a joint return transfer to Tolga station and a corresponding train ride back to Oslo airport.
The program may be subject to changes.
View location on a map:
Program Profile
The Winter Challenge is aimed at adults who want to clarify personal issues and consciously develop their self.
It is suitable for both beginners and experienced skiers. Prior experience in skiing or related sports will facilitate participation. We will move off-track in gentle terrain above and below the tree line.
We trust that a consciously perceived time out in nature, the alternation of challenge and relaxation, targeted interventions and the exchange within the group will stimulate and mature personal processes.
This is what you can expect:
Deeper connection with yourself and the people around you
Confidence that you can overcome physical challenges
More contact with your intuition
More stability in life, even in uncertain or stressful times
Learning to feel and bear discomfort
Read more about the profile of change WILD! here:
Included Services
Group with 7-12 participants
Facilitating team, Peter Melis (Back to the Wild) und Thoralf Rumswinkel (change WILD!)
Program as described
Regional transfers
5 overnight stays in lodge
(electricity, running water)
2 overnight stays in bivouac (optional)
Fresh food for full board
Set of wooden skis with cable binding, poles and ski wax
Bivouac equipment
Group equipment for the cold camp
First aid and safety equipment
Dates
WINTER CHALLENGE
(Organizer: Back to the Wild)
5 – 11 March 2023 (en-nl)
Price
1 750 € (privat)
1 975 € (freelancer)
2 350 € (business)
SEND REQUEST