Back-Country Ski Touring Trip
5 – 12 February 2023 | Nord-Østerdalen, Norway
Back-country ski touring trip in the solitude of Norway's snow-covered forests and highlands. Enjoy guided off-track skiing tours on traditional wooden skis during the days and the cosy atmosphere of an old farm house by night. Join unique winter holidays in the Nordic winterland.
This is an extraordinary back-country skiing trip with off-track tours in varied terrain, over snow-covered plateaus,  up to sunlit mountain tops and through forested valleys in complete silence. Discover Nord-Østerdalen's magic winterland on traditional wooden 'fjell skis', like prehistoric Native Scandinavians or todays' hunters.
Learn to use traditional wooden skis. How to navigate by natural signs and clues and how to comply with the elemental forces wind, weather and snow. How to track animals and gain insight into their lives. How to make fire floating on the snow.
We stay in an old mountain farm house in the middle of the woods, experience community in a group of like-minded fellows, cook and eat meals by candlelight and relax in the warmth of a crackling hearth fire. One night, we'll have dinner at a campfire and sleep – if you want to – out in the snow.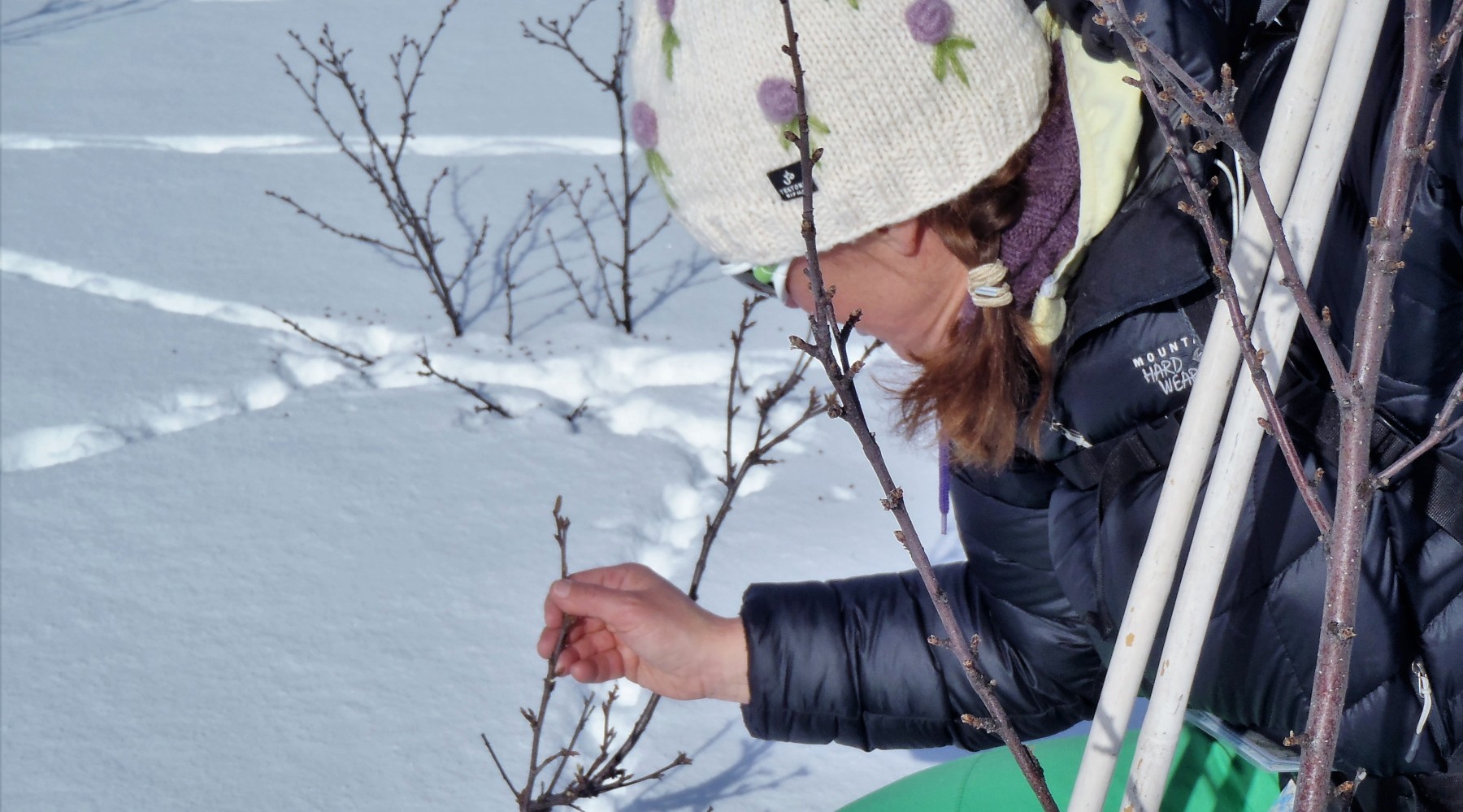 DETAILS – BACK-COUNTRY SKIING
Program
The 8-day winter holidays begin and end at Tynset station, Norway.
On the day of arrival we meet in Tynset in the afternoon. A joint taxi transfer takes us to the first accommodation (chalet). Here we spend the first two nights. Introduction to skiing and first tour in the vicinity of the chalet.
The following day we get on skis, shoulder our backpacks and move on to a secluded mountain farm house, where we'll stay for four nights. From this basis we do three more skiing tours. Here's also an opportunity to spend a night outdoors in the snow. At the end, we return to the chalet for the last night.
On the day of departure, a transfer will take us back to Tynset station around noon. It might also possible to ski down to the station.
Start and end of the tour correspond with the trains to / from Tynset.
The program may be subject to changes.
View destination on a map:

Tour Profile
The ski touring trip is suitable for beginners and experienced skiers, adults and teenagers accompanied by adults. Some previous experience in skiing or similar sports is recommended, but not required. The tours run off track, in gentle terrain, with a length of 2-12 km and up to 300 m difference in altitude.
4 day tours on skis without luggage
2 skiing legs with backpack
On this skiing trip, we are mutually dependent on each other. Your active participation is required.
You want to:
Experience Nordic winter
Get to know skiing and ski touring on traditional wooden skis
Spend a night outdoors in the snow (optional)
Connect with nature
Read more about the general profile:

Included Services
Group with 4-12 participants
Lead by Thoralf Rumswinkel
Program as described
Introduction to skiing on traditional wooden skis
3 nights in chalet (no electricity, no running water; dormitory)
4 nights in mountain farm house (no electricity, no running water; bunk beds)
1 overnight stay in a snow camp (optional)
Joint taxi transfers from/to train station
Set of wooden skis with cable binding, poles and ski wax
(You can bring along your own fjell skis.)
Fresh food for full board
Group equipment, first aid and safety equipment
Additional Services
A bivouac package (underlay mat, sleeping pad, additional sleeping bag and poncho) can be booked for the optional outdoor overnight stay (40,- €). The package will be deposited at the mountain farm so you don't have to carry it in your backpack.
Dates
BACK-COUNTRY SKIING

5 – 12 February 2023 (German)
Dates in English on agreement
Season: February to March
Price
SEND REQUEST