Wilderness Quest
7 – 13 May 2023 | 4 – 10 June 2023 | 18 – 24 June 2023  | 1 – 7 October 2023 | Finnskogen, Norway
Step back from your daily routines and clear your mind in the seclusion of the wilds. Let go what you have created and achieved, and get aware of what you actually feel drawn to. The wilderenss quest is an exceptional opportunity to clarify your personal mission and to develop your self-leadership.
Wilderness Quest – Developing Self-Leadership
The one-week wilderness quest in the untouched nature of Norway puts you on the track of your personal leadership and self-leadership. Immerse in the wilds while walking in silence and during the humble practice of wilderness living. Engage with outer nature as well as with your true inner nature. Keep focus on your intentions, the questions of your life's journey. Work carefully towards the heartpiece of the quest – a 36-hour solo you spend alone in the wilds, letting nature speak to you.
A professional facilitating team guides you through your journey. The quest is framed by a preceding intake interview and a foundation workshop, a subsequent integration workshop and a final coaching session. These additional elements will help you both prepare for the quest in the wilds and to integrate your insights into your life after the quest.
The training gives you the unique opportunity to return to your essence, to empower yourself according to your natural gifts and so to develop your self-leadership.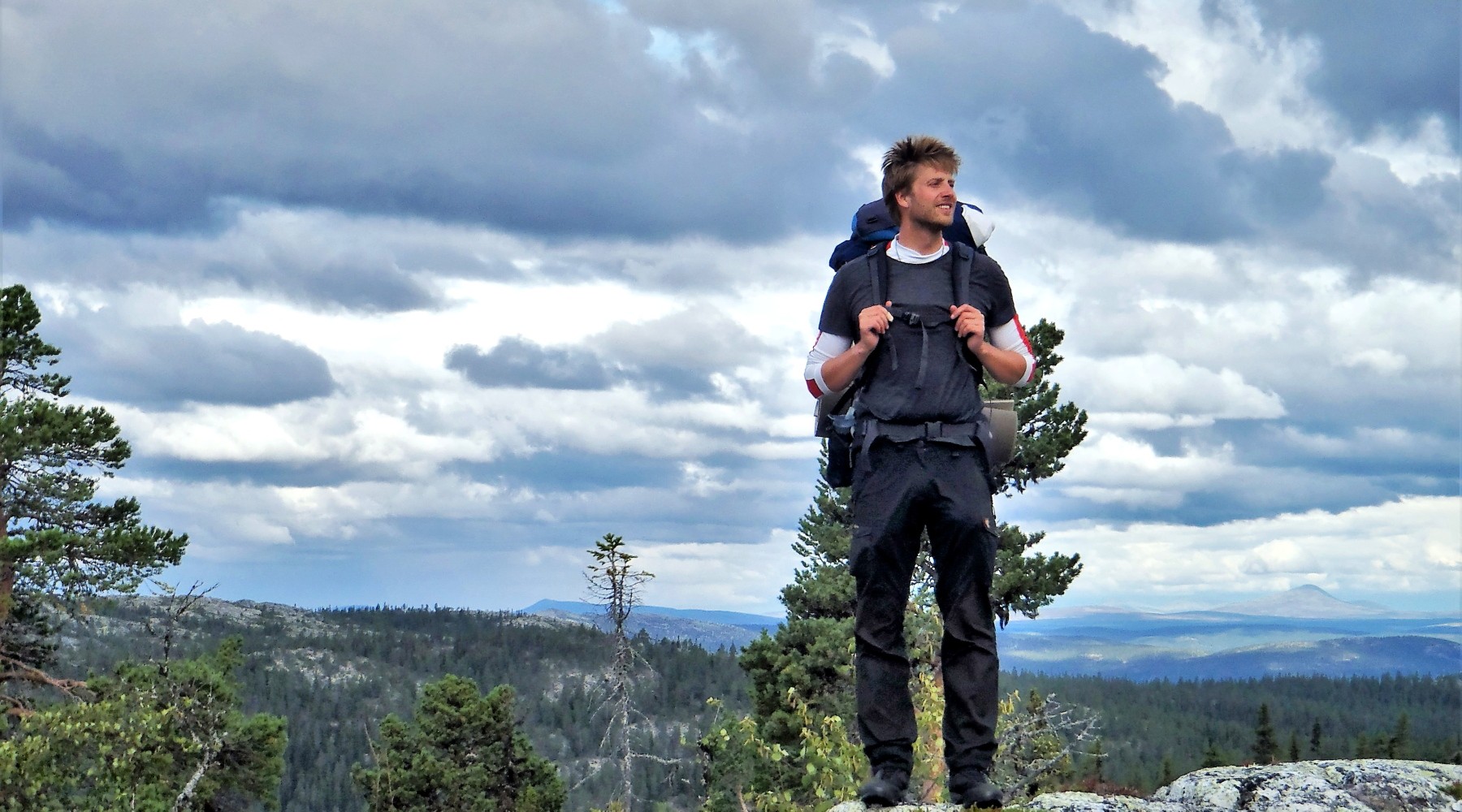 DETAILS – WILDERNESS QUEST
Program
The 7-day Wilderness Quest begins and ends at Oslo Airport, Norway.
On the day of arrival the group meets at noon in the arrival hall. A transfer (Finnskogen: taxi van | Rondane: train + taxi van) takes the group to the accommodation for the first night. There the training program starts in the evening.
The following morning we head out to the wilderness quest. We have a full 5 days at our disposal, including a 36-hour solo.
For a last overnight stay together we return to the accommodation.
On the day of departure, a transfer takes the group back to Oslo airport in the morning.
Transfer times correspond with flights from/to Amsterdam.
The Wilderness Quest is preceeded by an intake interview and a foundation workshop, and followed by an integration workshop and a final coaching session. Additionally, a membership in the FNL-community is included.
The program may be subject to changes.
View locations on a map:
Program Profile
The leadership training program is designed for freelancers, entrepreneurs, managers and executives from business, institutions and non-profit organisations.
It triggers awareness of your self-leadership potential, motivation, talents, creativity and intuition. It facilitates your transformation on all – personal, private, professional, public and planetary – levels, to unfold your potential and to develop your unique self-leadership.
You want to:
strengthen your connection with your environment
recognize and deepen your natural leadership potential
develop yourself on a personal, private, professional, public or planetary level
take your life into your own hands
decisively shape your organisation
Read more the general profile of change WILD! here:
Included Services
Group with 5-8 participants
Facilitating team, 2 process facilitators (Foundation for Natural Leadership) and Thoralf Rumswinkel (change WILD!)
Program as described
Regional transfers
2 nights in a hotel
5 overnight stays outdoors, including tarps
Food for full board
Group equipment for the trail
First aid equipment
Dates
WILDERNESS QUEST
(Organizer: Foundation for Natural Leadership)
7 – 13 May 2023 (Finnskogen | en-nl)
4 – 10 June 2023 (Finnskogen | en-nl)
18 – 24 June 2023 (Rondane | en-nl)
1 – 7 October 2023 (Finnskogen | en-nl)
Price
3 950 € excl. VAT

incl. intake and landing sessions, foundation and integration workshops, plus FNL-community membership
SEND REQUEST