MEN'S TREKKING Wildland Trekking Adventure
Wildland trekking adventure in the vastness of Norway's forests and highlands. What counts is being on the way,  not reaching a destination. The open encounter with nature in a circle of men. Friluftsliv – living in the wild – how the Norwegians call it.
The vast forests and highlands of inland Norway don't set any limits for a trekking adventure without place or destination. We just set out, let ourselves drift spontaneously along the patterns of the landscape and the natural rythm of the days. Rest and move on. Curiously welcoming what opens up to us. Consciously engaging with nature. Attentively enjoying the here and now.
We will be moving in light pine forests, interspersed with moors and watercourses in the valleys. On treeless plateaus and on mountain tops, the 'fjell' with clear lakes and panoramic views. On old connecting trails, a few forest roads, and most often in pathless terrain. We will be taken care of – we will find shelter, have a warming fire and fresh drinking water, and occasionally catch fish from the pristine lakes.
Where we feel invited to stay, we set up camp in the evening. We set up our sleeping places and the fireplace under light tarpaulins as needed. We cook and eat together at the campfire. The fireplace in the the wilds is at the core of our men's circle, of our community.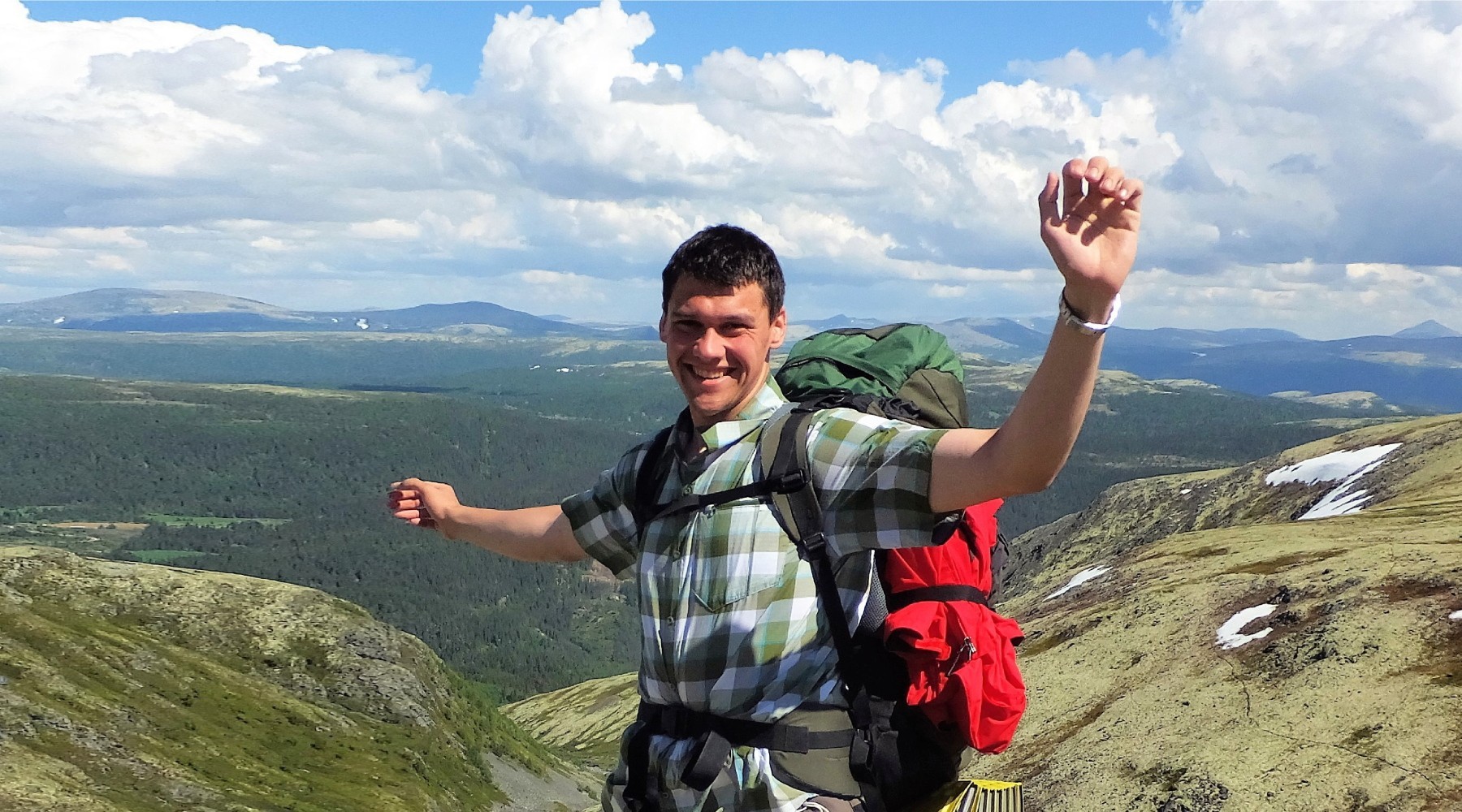 DETAILS – MEN'S TREKKING
Program
The 7-day men's trekking begins and ends at Tynset station, Norway.
We meet in Tynset in the afternoon of the arrival day for a joint taxi transfer into the wild. There we set up our first camp.
We have a full 5 days for roaming the wildland.
We break camp in the morning of the departure day. A taxi brings us back to Tynset.
The start and end of the tour correspond with the trains to / from Tynset.
The program may be subject to changes.
View destination on a map:

Tour Profile
This men's trekking adventure is suitable for adult men, fathers and their sons from age ca. 14+. We move in partly pathless and demanding terrain. Some surefootedness is therefore required.
5 tour legs with backpack.
On this adventure we are mutually dependent on one another. Your active participation is required.
You want to:
Go trekking in Nordic wildland
Immerse in nature
Connect with other men
Enjoy wilderness living around a campfire
Read more about the general profile:
Included Services
Group with 4-14 participants
Lead by Thoralf Rumswinkel
Program as described
Joint taxi transfers from/to train station
6 outdoor overnight stays,
incl. tarps (with net during mosquito season)
Part of the provision
(fresh and regional food; you bring your own durable food.)
Group equipment for the wilderness camp
First aid and safety equipment
Dates
MEN'S TREKKING
On agreement
Season: June to September
Price
SEND REQUEST